NBA 2K23: Best Budget Point Guards for MyTeam
NBA 2K23
Date: Sep/24/22 10:08:17
Views: 1266
Acquiring the right point guard for your MyTeam in NBA 2K23 could be the difference between winning and losing games. But who are the best budget point guards you can get in MyTeam? Let's look at the best budget point guards in MyTeam so that you can save NBA 2K23 MT coins and help you complete challenges that otherwise would be unachievable.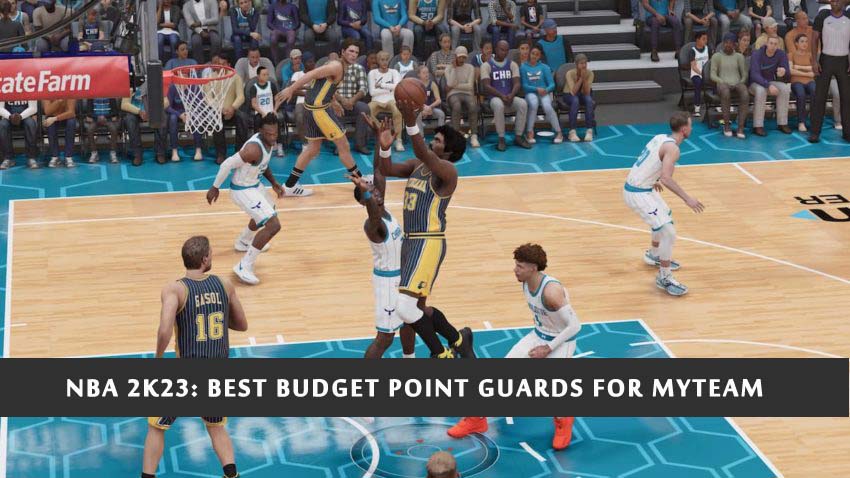 Marcus Smart

We would love to include the new Intensity Marcus Smart here, but he's still around 25,000 MT on the market. He is a breath of fresh air as he gets a sky-high 96 for his defense. All but one of his gold badges are at that end of the floor, making him a constant threat to steal the ball for some fastbreak points. His new Hall of Fame Challenger badge this year gives opponents a poor chance of landing shots when he's around.

Chauncey Billups

Our favorite budget option for this position is still Season One Chauncey Billups. He has the Speed needed to run the point and effectively pick and roll, and his shot is good enough that you can consistently hit with him from deep. With an 85 overall rating and some excellent key statistics, Billups is a safe pair of hands on the court and provides many options going forward. He also comes with 29 bronze badges, including some of the most important ones, such as clamp breakers, blinders, and guards.

Mark Jackson

The only other option is Season One Mark Jackson, but you're just using him for his Duo with Rik Smits to boost the big man's stats.

Donovan Mitchell

For free options, your best bet is Takeover Donovan Mitchell. That said, the grind to get him is difficult, and he will no longer be available after September 20. He's listed as a shooting guard or point guard. At 6'1", feel free to flip him over to point guard and allow his playmaking to shine. With a 93 speed, if his teammates struggle to get open, he should think about slashing inside himself. His badge selection is so spread out that he has at least half of the badges in every category.

Ja Morant

We love Starter Ja Morant, and he won't cost you a penny in MT 2K23. The Ja Morant evolution starter card is excellent as it is available early in the game and will give you a significant upgrade in the point guard position. Morant is quick up the court and can shoot from deep or get in under the basket. He offers a wide range of offensive options for any team. This card is also an evolution card. Make sure to get his Shooting Evo as a facilitator if you want to get the most out of him.

Terry Rozier III

If you want to hop into Domination, you can pick Terry Rozier III. Scary Terry has one of the smoothest jumpers in the game so far, making him a great option to bring off the bench when you need some points in a hurry.

That's everything you need to know about the best budget point guards in NBA 2K23 MyTeam. If you're interested in more NBA 2K23 content, check out our guides section here at U4GM.