FIFA 17 Best Time for OTW Investment
FIFA 17
Date: Nov/21/16 13:55:22
Views: 108
The market crash started, and the price of these cards are falling. The weekend games are looming around the corner, it would be the perfect opportunity to snag up some of these cards. Here let's take a look at a guy ZeusWAL on reddit gave out which OTW you should invest.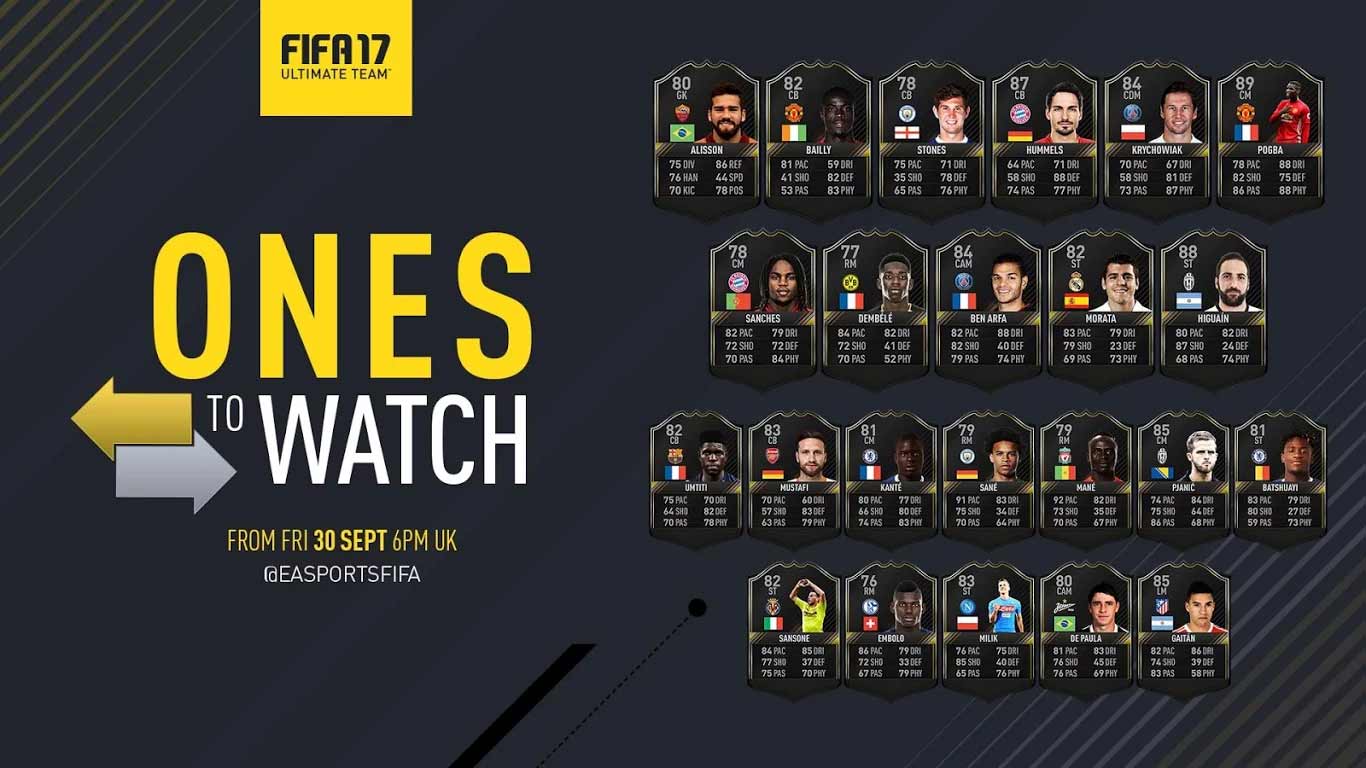 About OTW cards, prices are a reflection of the supply and demand and in most circumstances the increase in demand from a player performing well will outweigh the short term increase in supply. So time is crucial. Below are potential OTW you might invest.
High Potential of making the TOTW:
Higuaín: who is going for 450k and they are playing one of the worst teams in the league. 17th in the league. But it seems the price is falling.
Pjanic: 2 assist, free kicks
Mane: Without Liverpool being in outstandingly inform he is one of their main attackers along with Firmino and Coutinho and is match fit. They are playing Southampton if one goal gets through they push up and then Liverpool being absolutely phenomenal in attack would rip them apart.
Giuliano: Although he is a gem in the Russian league, now he is at the low price under 40k. There is a huge arguementation of him. As someone said he is a gigantic risk because the Russian League is going on a Winter Break until March. He hasn't been in quite the same goal scoring form, and notably hasn't gotten an IF against any of the bottom of the table competition the past few weeks. If you invest in Giuliano and luck out with an inform this week kudos, but the risk is WAY to high imo because if he doesn't receive an IF his price will drop until the Russian comes back in March. While someone disagreed that. It is not a terrible investment as you can accept a loss.
Medium Risk Possibilities:
Ousmane Dembele: Perhasps an assist or two against Bayern. at a price of 53k.
Nicola Sansone: a goal or an assist or 2 against Bilbao would see him in also at an all time low of 27k!
Of course, you get your own ideas, don't forget to check the price on futbin market. Hope you can grasp a chance and make a profit. By the way, if you lack of FIFA coins, you can get cheap FIFA 17 coins on our website. If you would like to take a view at our website, latest news is available.